Skip to Main Content
It looks like you're using Internet Explorer 11 or older. This website works best with modern browsers such as the latest versions of Chrome, Firefox, Safari, and Edge. If you continue with this browser, you may see unexpected results.
Search Tips
Get the best result by knowing how to use a search engine. Here are a few tips:
1. Use key words
2. Use quotation marks around your key words
Quotation marks around your search means that the search engine will search the exact phrase.
"Resurrection biology" will get you MUCH better results that just searching "resurrection" or "biology" !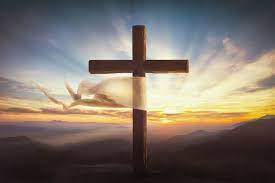 3. Use different search engines. If you are getting started on a research task try Carrot 2. If you are doing VCE Biology you might need to use Google Scholar. Use Google Images to search for the source of an image. Head to the Search Engine section on the NCC site for more advice on this.
Better Google Searches
Essential Google Search Tricks Using Search Operators
"Google can be a great starting point for any research project. But if you're looking for more refined, credible, and useful information you've gotta get familiar with Google's "search operators" -- basically ways to target your search. This video covers the four most essential search operators and provides examples for how they can help narrow down your results to sources that'll be most helpful."
Duration: 6:42
This video will who you how to undertake better searches for better results such as searching for authors, images, types of documents.
[ Source ] : https://www.youtube.com/watch?v=WsFqY9a_m-Y&feature=youtu.be Accessed: 10.02.2021
Duration: 1:02